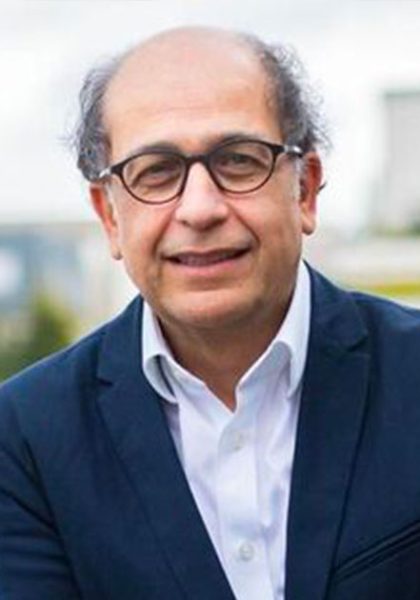 Professor Ifrah has completed most of his career as a clinical hematologist and academic in Angers University Hospital, where he was Head of the Blood Diseases Department and in turn Vice-President in charge of research then President of the Medical Commission for two terms (2007-2015). In 2014, he created a Research and Care Federation dedicated to leukemia (GOAL), following a call from University Hospitals of the France Great West and Inserm. With Professor Olivier Rascol from Toulouse, he was the winner in 2012 of the first call for tenders for Future Investment Programs (FCRIN Project).
Norbert Ifrah has held numerous positions in Medical societies and Boards of Directors: President of the 47th section of the National Council of Universities, of the National research Coordination Committee, of the Federation of France Hospitals Cancer pole, of the College of French Hematologists.  Member of the Board of Directors of the French Society of Bone Marrow Transplantation and Cellular Therapy, of the French Blood Establishment, then of the French National Cancer Institute.
A member of an Inserm and CNRS research unit, he led a national research network on adult acute leukemia for fifteen years. He is a signatory of more than 250 international publications, mainly in the field of hematological malignancies.
Head of the Hematology department in  Angers until his appointment to the National Cancer Institute, he continues to be in charge in this University Hospital of a cross-functional division including hematological, cancerous, infectious and inflammatory diseases as well as the Pharmacy.