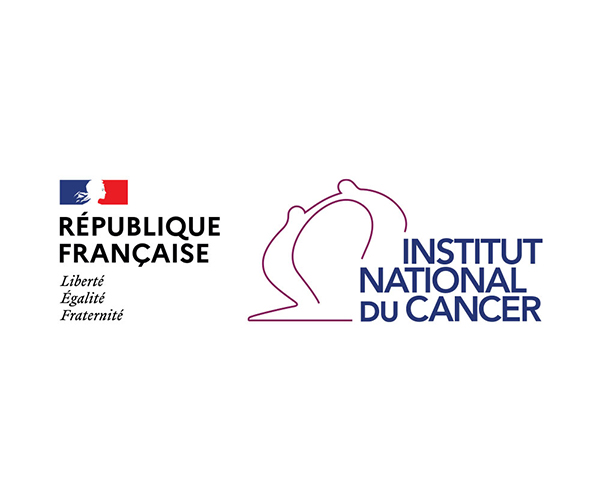 The French National Cancer Institute is a national health and scientific expertise agency created by the Public Health Act of 9 August 2004. It leads the national drive to reduce the number of cancer cases and their impact in the country. For this purpose, the Institute brings together and coordinates cancer control stakeholders in the areas of prevention, screening, care, research and innovation.
It promotes an integrated vision of health, medical, scientific, social and economic aspects associated with cancerous diseases, and acts in the service of all citizens: patients, their family and friends, caregivers, healthcare system users, general population, healthcare professionals, researchers, and decision-makers.
The Institute ensures the implementation of France 2021-2030 ten-year cancer control strategy.
Annual budget: €140 million
Staff: 15
CANCER IS AN INCREASINGLY HEAVY BURDEN ON OUR SOCIETY, FUELLING A STRONG SENSE OF FATALISM. YET, GENUINE PROGRESS HAS BEEN MADE, AND THE HOPE TO BEAT CANCER IS NO LONGER A UTOPIAN DREAM.
The predictable increase in incidence, linked with demographic ageing, and the burden of after-effects (which continue to affect two in three patients, five years postdiagnosis), linked with improved survival, have increased the burden created by cancers in our society.
However, while incidence is rising, mortality is falling, particularly thanks to major therapeutic advances with treatments that are more effective and better tolerated by patients. Today, more than one in two cancer cases is cured, whereas this figure was only one in five in the 1960s.
Current knowledge in the area of prevention is also promising: we know that over 40% of cancers are linked with preventable risk factors (tobacco, alcohol, nutrition, physical activity, etc.); we know that the early detection allowed by screening programs considerably increases the prospects of survival in cancer cases, while reducing treatment severity
TO LEAD THE NATIONAL DRIVE TO REDUCE THE NUMBER OF CANCERS AND THEIR IMPACT IN SOCIETY AS A WHOLE, THROUGH CONCRETE SOLUTIONS.
The role of the French National Cancer Institute is designed around action and public service. We are the health and scientific expertise agency commissioned by the State to propose and implement concrete and effective cancer control solutions. Our ambitious and unifying vision embodies the French model which remains quite unique in the world.
Our mission is to bring down the number of cancers and reduce their impact in our society. We will only achieve this by ensuring the participation of all stakeholders (healthcare professionals and researchers, institutional stakeholders and, obviously, patients, caregivers, associations, citizens in particular), using all sources of leverage (regulatory, organisational, financial, communication), and investing in all areas (prevention, screening, care, research and innovation, post-cancer aspects).
Our areas of intervention
RESEARCH
Supporting cutting-edge areas: genome studies, experimental study models, biology, immunology.
Converting fundamental discoveries into advances at a more rapid pace for the population's and patients' benefit: diagnostic tools, personalised treatments, quality of life.
Increasing the availability of biological and clinical resources for researchers.
Developing clinical trials to discover effective treatments.
Making French research an international reference.
PUBLIC HEALTH
Shedding light on knowledge of cancer risk factors.
Promoting the adoption of behaviours likely to reduce preventable cancers.
Defining and adapting screening strategies according to individuals' cancer risk factors.
Optimising the organisation of screening programs on an ongoing basis, according to reviews, and by incorporating scientific and technical progress.
Providing reliable and summarised information on cancer-related data.
CARE
Improving coordination of patient-centered care, in the context of a personalised care pathway.
Ensuring equal access to quality care.
Developing specific care regimens for rare cancer patients, carriers of genetic predispositions, older people, children, and adolescents.
Supporting cancer care career development.
Promoting improved quality of life during and after the illness.