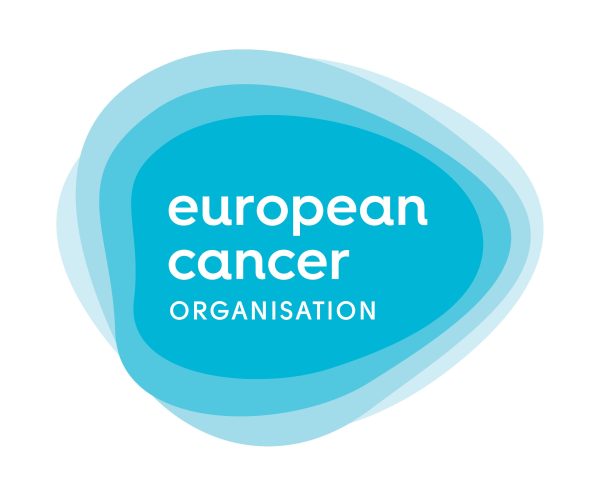 Organization name: European Cancer Organisation
Intervention zone: Europe
Creation date: 1981
Status: international non-profit association
Staff: 40 Member Societies and 20 Patient Advocacy Groups
THE EUROPEAN CANCER ORGANISATION CONVENES ONCOLOGY PROFESSIONALS AND PATIENTS TO AGREE POLICY, ADVOCATE FOR POSITIVE CHANGE AND SPEAK UP FOR THE EUROPEAN CANCER COMMUNITY.
To be a vibrant, pro-active, focused, relevant and influential federation, working together for a cancer free future, ensuring
that every patient has high quality care and treatment, with access to the full range of professionals needed.
To create and develop ever-strengthening relationships between European institutions and the European cancer care community, and with our Member Societies and networks, facilitate collaboration and consensus on focused topics towards tangible and impactful policy improvement.
OUR MISSION
To reduce the burden of cancer, improve outcomes and the quality of care for cancer patients, through multidisciplinarity and multi-professionalism.
STRATEGY 2020-2023
Pillar 1: Policy and Advocacy
On behalf of our Member Societies, we strive to be a leading organisation in the development of oncopolicy and advocacy at the European level.
On behalf of our Member Societies, we are available as a resource to European institutions to convene and facilitate across disciplines, professions and with patient advocates.
We advocate on key policy issues, speaking with one voice on behalf of our Member Societies and patient groups, to enhance the impact of their expertise and experience.
Pillar 2: Convenor and Facilitator around Focused Topics
We act as the «federation» of the European cancer community – amplifying the important work of our member societies and Patient Advisory Committee.
We convene our Member Societies, patient groups and other stakeholders for discussion and exchange, building consensus and co-ordinating activities, including through our Focused Topic Networks.
We believe in collaboration, bringing together those who share our Mission and Vision to promote multidisciplinarity and multi-professionals for the benefit of patients, as well as advocating across Europe for our agreed policies.
THE STRATEGIC OBJECTIVES THAT UNDERPIN ALL OUR POLICY ACTIVITY
The advancement of multidisciplinarity and patient-centricity in cancer care
The promotion of policy recommendations for the improvement of cancer care, drawing on the Organisation's unique multidisciplinary reach
Our areas of intervention
STRENGTHENING EUROPE IN THE FIGHT AGAINST CANCER
Partnership working with the European Commission, European
Parliament and the wider World
Annual European Cancer Summit
➔ European Cancer Summit Declaration 2021
Consensus policy publications
The European Code of Cancer Practice
➔ Available in over 25 languages
The Essential Requirements for Quality Cancer Care
Focused Topic Networks
➔ Prevention, Early Detection and Screening Network
➔ HPV Action Network
➔ Health Systems and Treatment Optimisation Network
➔ Quality Cancer Care Network
➔ Survivorship and Quality of Life Network
➔ Digital Health Network
➔ Inequalities Network
➔ Workforce Network
➔ Special Network: Impact of Covid-19 on Cancer
Time To Act: Don't let Covid-19 stop you from tackling Cancer
Campaign materials available in over 30 languages
Data Navigator – A new landmark tool in the fight against the impact of Covid-19 on cancer
The Accreditation Council of Oncology in Europe (ACOE)